When our first production plant was set up in 1990, we were inspired by the same illusion that now encourages us to grow: always provide each client with the products they need.
Innovation, along with know-how acquired through experience, is the key to continue growing in a sector as dynamic as ours.
Our company distinguishes itself by its flexibility and quality in management. Our ability to meet special requests and provide the best service has made us leaders and enabled us to grow steadily.
Our production capacity has been recently expanded with new and modern facilities. We have incorporated HPNeumatic into our range of new products and we also create innovative communication and management systems. We have reached international markets, where our products are well received.
Today as ever before we are engaged in the exciting adventure of providing value, guarantee and an exceptional service.
Leaders in polyurethane foam manufacturing
Services for industry
Our main goal is
to provide our clients with the best service
Pagola Poliuretanos is equipped with the most advanced and innovative computerized management systems that allow us to manage a fully automated production process easily. We work with high-tech machinery for production and processing of polyurethane foam and derivatives.
Our working system allows us to meet our clients' orders in record time, regardless of the colour and design requested.
Average reply time: three days.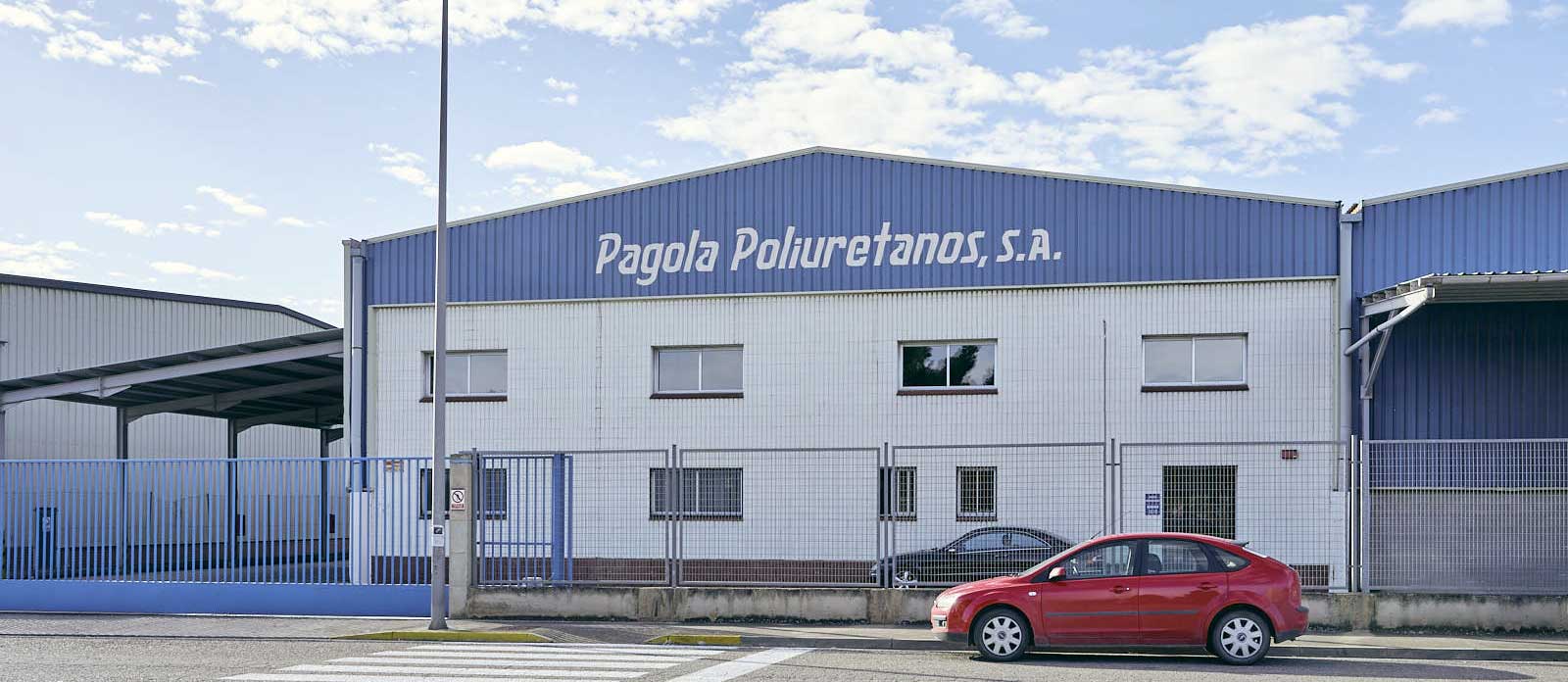 With a plant area of 44,000 m2, our company is leader in the polyurethane industry. Our innovative business culture converts us into a strategic supplier for our clients.
In 2017, we had a turnover of € 16,000,000 and handled 10,000 tonnes of products, of which 60% has been produced in-house according to specific technical requisitions.
And we continue to grow…